AKG CS3 CU50
The AKG CS3 CU Chairman Microphone Station with 50cm Gooseneck is designed for fixed and mobile conference applications. The CS3 CU chairman unit is a basic microphone unit for the CS3 system with 2 operating modes. In Priority Call mode, the user can manually mute all connected delegate stations. In the Next in Line mode, the CS3 CU automatically activates the next delegate station in the waiting list. The station offers a Speak Button, a Priority Button, an Approve Button a built-in speaker and 2 x 3.5mm stereo jacks to connect headphones for up to 2 delegates, as well as a connector to other microphone units.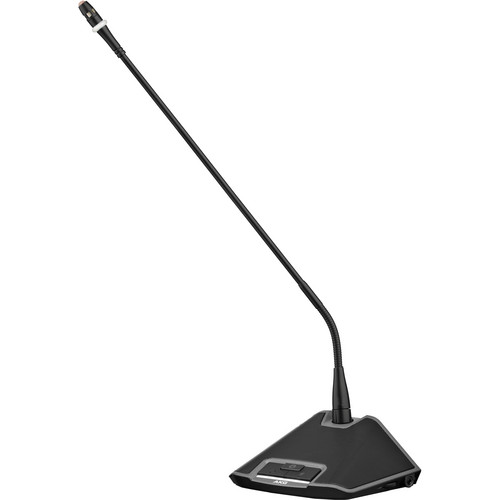 The CS3 CU Chairman Microphone Station comes with a robust interface connector, which makes it easy to interchange the station's microphone. The included detachable microphone features a CS521 cardioid condenser capsule on a 50cm long gooseneck. A 2m long Plug & Play connector cable is also included.
The CS3 CU can approve the speaking request from the CS3 DU unit (sold separately). The maximum number of active microphones, conference modes, and connection position of the CS3 CU unit are not limited. Moreover, it also has the privilege of muting all other delegate units in the CS3 system.