AKG CS3 DU 30
The AKG CS3 DU Delegate Microphone Station with 30cm Gooseneck is designed for fix installed and mobile conference applications.
The CS3 DU Microphone Station is the basic delegate unit for the CS3 conference systems. It provides a Speak Button, an integrated loudspeaker as well as two 3.5mm stereo headphone outputs and can be used for up to 2 delegates. Depending on the selected operating mode, the PTT key enables the speaker to directly switch on the microphone or to enter the system waiting list. The user can listen to the conference speech through the built-in speaker or headphone.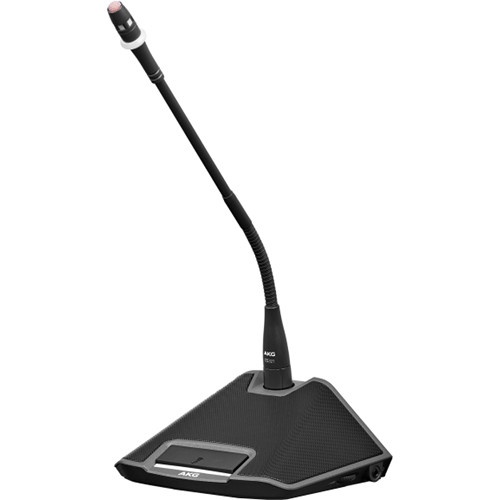 The CS3 DU comes with a robust interface connector, which makes it easy to interchange the station's microphone. The detachable microphone features a CS321 cardioid condenser capsule on a 30cm long gooseneck. The CS3 DU set-box contains a 2m long Plug & Play connector cable compatible with the CS321 cardioid condenser capsule.